In recent months, local businesses have been severely impacted by Covid19 and many businesses have had to change and innovate their business models. Recognising this, our team at Moran McNamara has developed a new Covid19 Business Restart Service existing and new clients.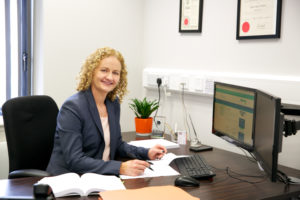 One of the first tasks we set ourselves last week when we returned to our office in Hartley Business Park was to review our business services and see what new supports our clients might need in the wake of Covid19 and from this, our new Covid19 Business Restart Service was born.
What is the Covid19 Business Restart Service?
Our Covid19 Business Restart Service is designed to help businesses reassess their financial position and plan for a more productive restart in the coming months ahead. A multi-faceted service programme, it has a number of key elements which include:
an assessment of the current financial position and current cashflow
an assessment of the business needs / business model and how it might need to change or adapt in light of the new trading environment
preparation of cashflow projections based on the new model
advice on working capital needs and on revenue commitments
possibly a restructuring of current business finance

In recent months we have been so proud to see many of our business clients reinvent themselves and come up with new and exciting products and services. One great example is how Carmel David an Online Business Integrator & Virtual Assistant Mentor has responded to the rise in remote working by launching a new online programme to support women to create an online business with the skills they already have so they can have the flexibility to work from home around their families needs. It's been a great success as 3 new Virtual Assistant businesses were launched with the remainder due to launch in the coming weeks
The true impact of Covid19 on our economy is still somewhat unknown but as the country restarts, the role of accountants and tax advisors like our team at Moran McNamara has never been more important. As well as offering tailored in-house advice and supports, we can offer expert insights into other supports available from Revenue (Phased Payment Arrangement, Temporary Wage Subsidy Scheme), Government (COVID-19 Working Capital Scheme for example) and other Enterprise agencies (LEO Response Supports).
 For more details on how you/your business can avail of this service, please call our team on 071 9671524 to find out more.