Farm Accounts causing you stress? Figures not adding up? Our accounting services for farmers are just what you need!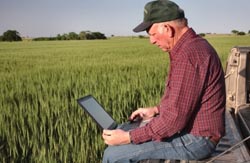 We understand and more importantly, we can help!
Both Sheila and Declan have extensive knowledge of farming taxation derived from working with a large farming client base over the last number of years. As well as this knowledge and experience, Declan being from a farming background, also brings a true understanding of a Farmers' circumstances and requirements,  all of which will result in a service tailored to your needs.
There are a wide range of ways that we can assist farmers with their accounting and taxation needs. For example:
Tax Relief Opportunities for Farmers
Stock Relief – general scheme
Stock Relief for young trained farmers
Income averaging
Alternative Capital Allowance regimes
Comparison of HP v Leasing options
Young trained farmer exemption from Stamp Duty
Reduced stamp duty for transfers between relations
Farm Consolidation relief
Long Lease Relief
Capital Gains Tax Planning including Retirement Relief
Transfers to Nephews/Nieces
Gift of Sites to Children tax free
Relief from Corporation Tax for new trades
Pension Planning
Loss offsets
Employing Family Members
Farm / Income Compliance Work
We can undertake the following:
Filing of Annual Income Tax Return
Comparison of VAT registration/non registration options
Reclaims of VAT for non registered farmers
Advice in relation to social welfare entitlements on retirement
Employee Payroll Calculation Filing of PAYE returns
Farm Accounts
Whether its annual farm accounts, farm growth plans or even help with your management accounts, we can provide the full range of services to you.
Preparation of annaul farm accounts
Preparation of management accounts
Indepth Financial Analysis of Accounts including varience analysis
Preparation of cashflow forecasts
Preparation of Business Plans for short and long term financing
Want expert help wiht your farm accounts? Call us on 071 9671524 to find out how we can save you time and money.